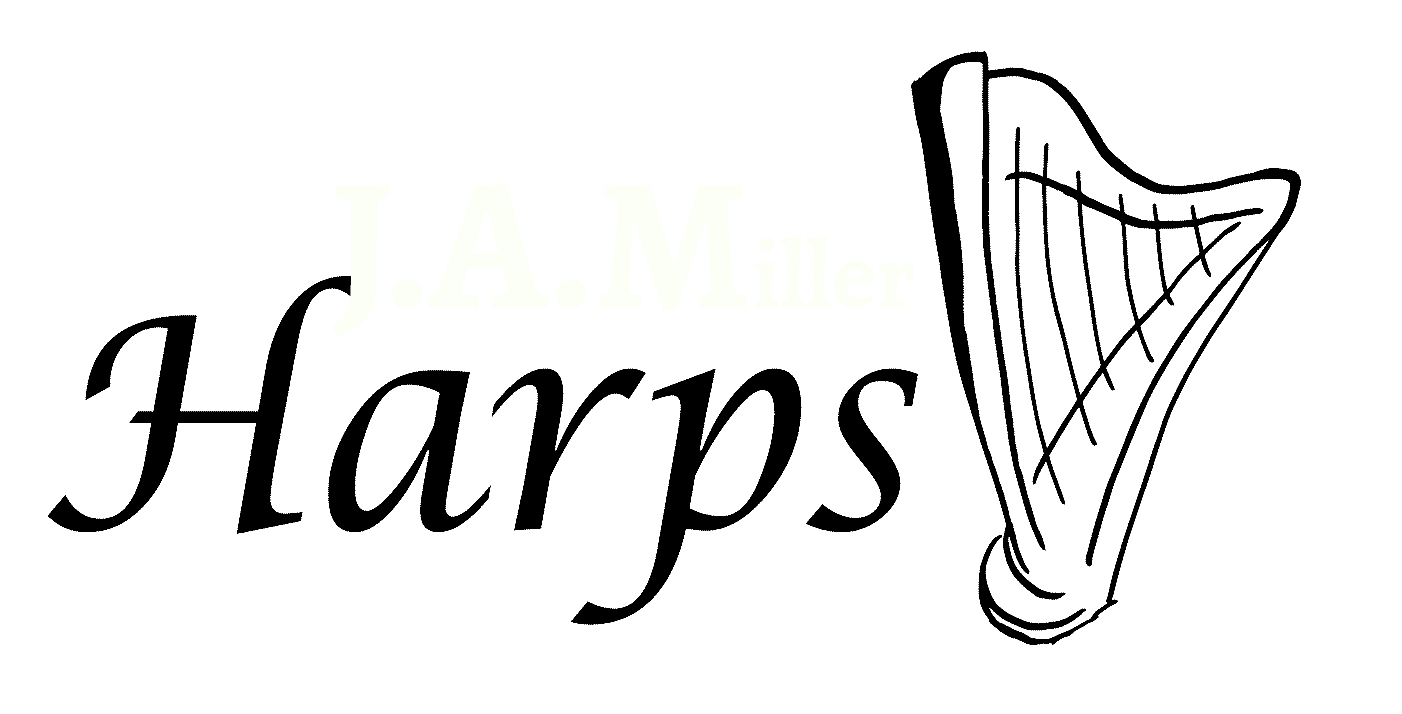 Handcrafted Music for the Soul
rebecca ii
These are the currently available Rebecca IIs.
To purchase, use the contact form at the bottom of this page and reference the serial number.
Harps are always in production, feel free to ask about what might be coming soon.
We can only ship this harp within the Continental US.
Zebra wood and walnut pillar, quilted maple neck, birch with zebra wood veneer soundbox, walnut base, birch and Sitka spruce soundboard, and walnut trim.
36 strings (nylon, nylon wrapped and steel wrapped)
Begins with C, two octaves below middle C
60" tall, 32" across the top, 16" at the base, weighs about 32 pounds.
Includes a full set of Camac levers (34),and rubber-coated tuning key.
High quality padded soft shell case available.
Price: $3,510 ($3,960 with case)