The Journey Always Matters
I first fell in love with the harp watching Harpo Marx. He would play classical, then without warning, switch to boogie woogie and then seamlessly back to classical. Harpo spoke to my natural desire to express myself outside the box. I imagined myself playing blues, jazz, classical rock, hymns and spiritual songs.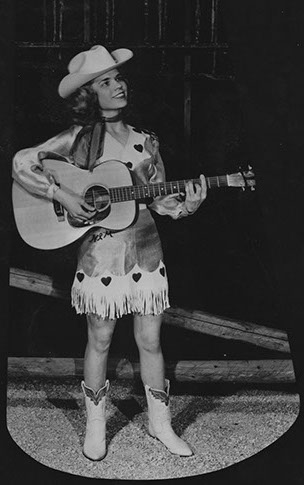 Talented musicians like Harpo make it look so easy, but it takes many years of hard work to get there, and most start very young. Those of us who started later in life, may lament lost years, but we must begin where we are. I may never play like Harpo, but always remember the JAM, the Journey Always Matters. The joy of playing the harp is in the journey, playing just for the sheer pleasure of it. Harpo didn't have formal lessons, he just played - a lot - for the joy of it.
While I'm not one of the Marx Brothers, I did have my fair share of musicians in the family. My Aunt Nancy sang and played her guitar in many western venues, including Lake Tahoe, and also appeared on television in WGN's Barn Dance. I often remember her leading Christmas carols at family gatherings, sometimes adding her unusual gift of yodeling. I tried some of that, but Dad quickly put a stop to it.
Uncle Alan started playing trumpet after an accident as a child kept him from being able to play baseball. As an adult, he played with his band all over Chicagoland. I used to sit in his room and listen to him practice, dreaming of someday having my own band. I bought every Herb Albert album I could find.
I have piano teaching aunts on both sides of my family, Mom and Dad both sang in the choir at church and Dad sang with the barbershop chorus.
My desire to express myself musically was great, however I became frustrated trying to learn the trumpet because reading music was so hard for me. The notes moved around on the page, due to a reading disability called mixed dominance. The desire has always been there, so when I saw Harpo, I decided I would learn to play harp.
There was a Lyon and Healy store at the Oak Brook Mall, near my home in suburban Chicago. They had grand pianos and I thought I saw a harp there, too. As a teenager, my friends and I would go there to buy records and cassette tapes that they sold in the basement. We never went into the upstairs part of the store, where all the salesmen wore suits with white shirts and thin black ties. Yeah, it was awhile ago.
Since I was inspired to play the harp, I rode my bike to Lyon and Healy to inquire about prices. I had about $110 in my savings and was making an impressive $1.13 an hour. I figured I could get a good secondhand one or save a little more if I needed to.
I walked in with my tie-dyed t-shirt and cutoff jeans and the salesman tried to direct me downstairs.
"I'm thinking about buying a harp," I said, thinking he would be excited that he might make a sale.
"You can't afford it, kid. Go buy a record."
"Oh I don't know, how much are they?" He had no idea I had $110 stashed away with a $1.13 an hour pouring in at breakneck speed. He pointed to the gold leaf model and gave me a number that I only remember as something more than what my parents had paid for our house.
I was devastated. My musical journey came to a screeching halt for several years. Then I bought a banjo and began to teach myself to play. (I should interject that a couple decades later, I brought my daughter to the Lyon and Healy factory in Chicago. They were very gracious, gave us a tour, and I touched a harp for the first time. Still couldn't afford it, but they did let me touch it.)
Years later, while looking for jazz banjo music, I stumbled upon a Deborah Henson-Conant tape. She was incredible. I continued to watch Harpo, listen to Deborah and bemoan the impossibility of ever owning a harp.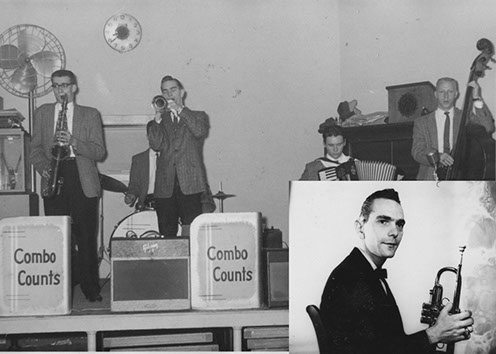 I was nearly 50 years old and living in Sylvia, Kansas, when I was looking on the Internet for a banjo kit and discovered a harp kit. That led me to major research and eventually to plans from Pat in Australia, which I altered because I can never leave well enough alone. I built the Rebecca 36, a 36-string folk harp, in a friend's woodworking shop with borrowed tools, and four months later played Silent Night at our church's Christmas Eve service.
I was not then - and am not now - a virtuoso, but I was surprised that I could play so quickly. My abilities and the harp are a gift from God. I have played for friends, shut-ins, and for friends who were hurting. I play when I pray, and pray when I play. I believe the harp is an instrument that touches the soul.
Since that first foray into harp building in a borrowed shop at the turn of the century, I've been designing and building harps. Now, it is my hope to make it possible for others to begin or continue their own journey with the harp.